Fromm is a family-owned and operated pet food company that has been in business since 1904. Their products are made with natural ingredients and contain no artificial colors, flavors, or preservatives. They offer various recipes to suit the different dietary needs of cats and dogs.

Taste of the Wild is a relatively newer brand created by Diamond Pet Foods in 2007. It offers grain-free formulas based on ancestral diet for both cats and dogs, which includes novel proteins like buffalo, venison, duck, salmon, etc. Both brands use high-quality ingredients sourced from trusted suppliers, while Fromm focuses more on traditional recipes using healthy grains like brown rice and oats along with fresh fruits & vegetables; Taste of the Wild provides more exotic proteins without grains making it suitable for pets with sensitive stomachs or those avoiding carbs due to weight management concerns.
When it comes to deciding between Fromm and Taste of the Wild, there are pros and cons to both. Fromm is known for its high-quality ingredients sourced from family-owned farms that use sustainable practices, while Taste of the Wild offers a grain-free option with real meat as its first ingredient. Customers also appreciate that both brands have affordable prices without sacrificing nutrition or flavor.

Ultimately, choosing these two pet food brands will depend on your dog's needs and preferences! If you went to know more about Fromm Vs Taste of the Wild, keep reading!
4 Popular Dog Foods to AVOID?!? ? Fromm, Taste of the Wild, Canidae, Purina, Wellness
What Dog Food is Better Than Fromm?
When it comes to finding the right dog food, there are a number of factors to consider. When comparing Fromm with other brands, it's important to look at ingredients and nutritional content. Some higher-quality alternatives that may be better than Fromm include Orijen, Acana, Taste of the Wild, and Wellness CORE.

All these brands offer high-quality proteins like fresh meats or fish instead of by-product meals as well as healthy carbohydrates like fruits and vegetables. Furthermore, they boast superior nutrient profiles with added vitamins and minerals for optimal health benefits. Ultimately, when choosing a dog food alternative to Fromm, read the label carefully to give your pup the best nutrition possible!
What is the Taste of the Wild Controversy?
The Taste of the Wild controversy is a growing concern among pet owners, as it has recently been revealed that some batches of this popular pet food brand may contain high levels of vitamin D. Vitamin D toxicity can cause serious health issues in cats and dogs if ingested in excessive amounts over an extended period of time. As such, customers have begun to worry about their pets' safety when consuming Taste of the Wild products, leading to decreased sales for the company. In response to these concerns, Taste of the Wild has launched an investigation into its production processes and promised to enhance quality control measures moving forward.
Is There a Lawsuit Against Taste of the Wild?
At this time, there is no lawsuit against Taste of the Wild. The brand has been around since 2007 and has enjoyed a positive reputation for producing high-quality pet food without any legal issues or complaints. In fact, Taste of the Wild works closely with veterinary nutritionists to create recipes that are specifically tailored to meet a pet's nutritional needs and provide them with optimal health benefits.

Additionally, all ingredients used in their products are sourced from trusted suppliers, and each recipe undergoes rigorous testing before it hits store shelves. Therefore, customers can feel confident that they're feeding their pets safe, healthy food when purchasing from Taste of the Wild.
Why Did Chewy Stop Selling Fromm Dog Food?
Chewy stopped selling Fromm dog food due to a recall of some varieties that were found to contain elevated levels of vitamin D. The company issued this recall in December 2020, prompting Chewy to remove all Fromm products from their shelves temporarily. While the recalled items have since been replaced with new batches, Chewy has decided not to re-stock these items and instead focus on other brands that offer similar quality nutrition for pets. Although there is no official statement from Chewy as to why they made this decision, it's likely due to consumer concerns about the safety of pet foods following this incident which could affect future sales and customer loyalty.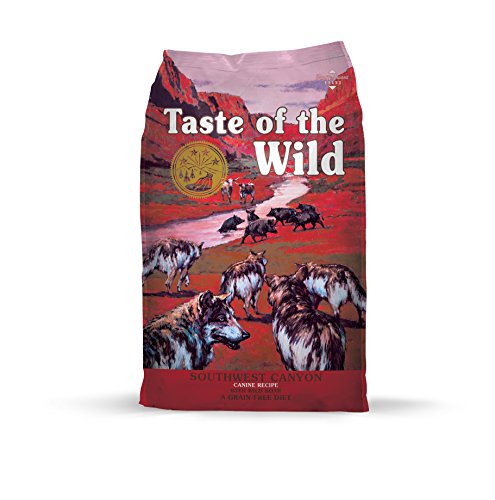 Credit: www.centralparkpaws.net
Fromm Dog Food Reviews
Fromm Dog Food is well-known for its high-quality ingredients and recipes that are tailored to meet the specific needs of different breeds. Reviews from both pet owners and experts alike have given Fromm Dog Food very positive ratings, citing its natural ingredients, excellent nutritional balance, and a wide variety of flavors as some of the main benefits. Many customers feel confident in their choice when they select a product from Fromm's lineup due to their commitment to providing only top-notch nutrition for their furry friends.
Fromm Vs. Wellness Dog Food
When it comes to the debate between Fromm and Wellness dog food, both brands offer a variety of options made with high-quality ingredients. Fromm offers traditional dry kibble as well as canned food, while Wellness is known for its grain-free formulas made with fewer artificial preservatives. Each brand has been around for many years and has earned a reputation among pet owners as a reliable source of quality nutrition.

Ultimately, when deciding which brand to purchase, it's important to read labels carefully and consult your veterinarian about the type of diet best for your pup's specific needs.
Similar Dog Food to Fromm
When searching for similar dog food to Fromm, consider brands like Acana, Orijen, and Taste of the Wild. All three of these products are grain-free kibbles that use high-quality ingredients and have been acclaimed as some of the best pet foods on the market. Each brand also offers unique flavor combinations that your pup is sure to love!
Where to Buy Fromm Dog Food
Fromm Dog Food is available for purchase online and in pet stores across the United States. You can buy Fromm products through Amazon, Petco, Chewy, Jet, and many other retailers. Additionally, you can find local businesses selling Fromm Dog Food near you with their store locator tool.

With high-quality ingredients like chicken meal, duck meal, and fresh fruits & vegetables, your pup will be sure to love this premium food!
Fromm Large Breed Puppy
Fromm Large Breed Puppy is a premium dry dog food designed to meet the nutritional needs of large-breed puppies. This formula contains high-quality proteins, carbohydrates, and fats, as well as essential fatty acids and antioxidants to support healthy growth and development in large breeds. It also has added glucosamine and chondroitin for joint health, along with calcium for strong bones.

Fromm Large Breed Puppy provides complete nutrition that helps ensure your pup will grow into a big, strong adult!
Fromm Cat Food
Fromm Cat Food is a premium, holistic pet food company that has been providing high-quality nutrition for cats since 1904. Their products are made with the freshest ingredients and feature recipes tailored to meet your cat's specific nutritional needs. Fromm also offers a variety of wet and dry food formulas featuring proteins like chicken, duck, salmon, lamb, and more.

With an emphasis on quality control, Fromm provides safe and healthy meals for your feline friend that will help keep them happy and full of energy!
Conclusion
Overall, it is clear that both Fromm and Taste of the Wild are great options for your pet's diet. Whether you feed Fromm or Taste of the Wild, you can be sure your pet will have a nutritious and balanced meal. Ultimately, the decision comes down to personal preference and what works best for you and your pup! Thank you for reading our post about fromm vs taste of the wild.